San Mateo Convention
2/28/98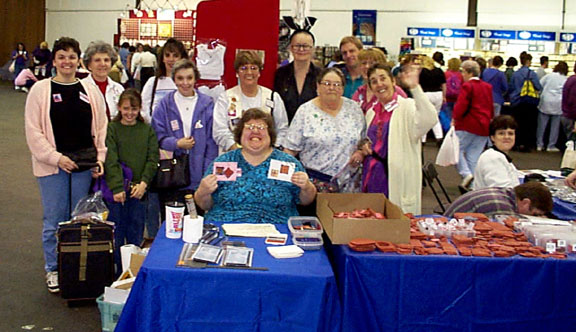 (l - r) Christine, Jo, Caitlin (the cutie pie in front), Jaimee, ?, "Ant" Pam, Jan "Stargazer" (sitting down, holding cards), Diane "Ms. Hare" (with black bunny ears), Ruth "TVLady", George, Barbara "Brabra", Esther, Gary (ducking out of sight), and Sheryl from HALOS (sitting down to right). Missing from picture but not convention was Justine. Picture taken by Pat (Jaimee's husband).
Wanna see Barbara's infamous convention pin?