Victorian Memories
Reminiscent of times gone by. Not quite a scrapbook, not quite a card. Each is a gift unto itself.
The pages in the scrapbook actually turn and there's a memory on every page. How realistic these cards are depends on how authentic your memorabilia is. I label the pictures with captions that are meaningful to the recipient of the card.
Following are 3 scans of the same card showing the contents of each page in the "scrapbook."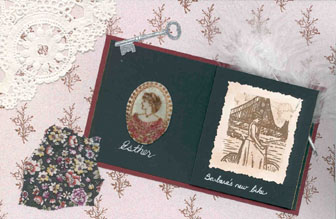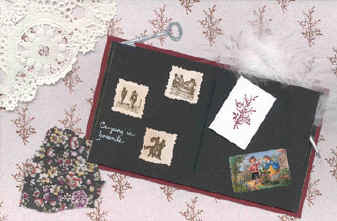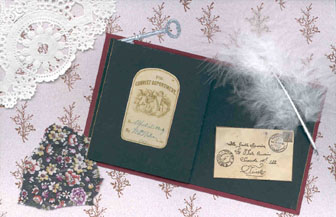 Following is a card I did for my grandmother, Mary: